Group Exercise Instructor – Yoga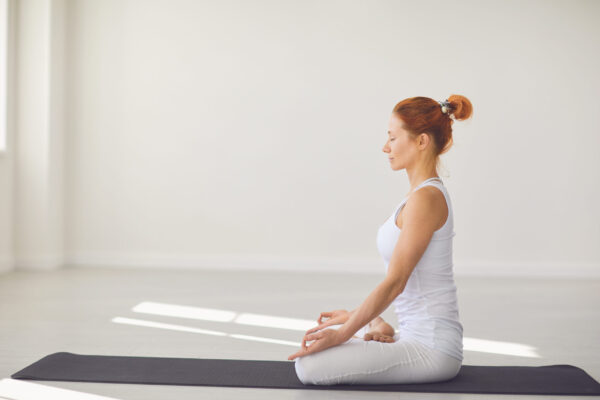 Instruct group fitness classes to the guests in safe, effective and fun manner.  Responsible for ensuring guests have an enjoyable experience and that they have been scanned for class.
QUALIFICATIONS:
Ability to consistently perform maturely to maintain a favorable public image.
Physical ability and endurance to perform the job.
Must be 18 years or older.
Maintain positive, enthusiastic attitude at all times.
ESSENTIAL  FUNCTIONS:      
Must be able to relate to and work well with staff, guests, and co-workers.
Must have a complete and up-to-date understanding of fitness skills for the levels being taught.
Arrive at least 10 minutes early to set up classroom, greet participants and members.
Create and maintain motivating, fun, effective and safe workout in the group setting each class.
Must attend and actively participate in continuous education courses, conferences, seminars, etc to ensure the most up-to-date and effective training and instructing strategies are being applied.
Ensure all participants have been scanned and paid to enter class.
Must be able to teach various levels and styles of fitness instruction.
Must find coverage and inform Wellness Mangers of the change in the schedule when unable to teach a scheduled class.
Must maintain a minimum of eight people in each class being taught.
Performs the job safely and in compliance with Park District policies, procedures, work and safety rules.
Supports and exhibits the established organizational values of respect, communication, integrity, innovation, recognition, continuous learning, fun, empowerment and people.
Work as scheduled.
Supervise and instruct fitness classes as scheduled in order that all Wheeling Park District standards are adhered to.
Complete appropriate forms and reports for individual students, as applicable.
Ensure all class participants have been scanned and have paid to enter the class.
Enforce all rules and regulations as indicated in manual or any other rules as assigned by the manager on duty.
Maintain a high level of readiness and be prepared to handle any emergency situations.
Have a total working and functional knowledge of safety, rescue, and first aid equipment located at the CRC.
Attend and be held accountable for all information presented at all mandatory staff meetings.
Required to attend in-service staff training reviewing operating procedures and changes as scheduled.
Perform other duties or special projects as assigned by a Supervisor.
HOURS:
Weekday Mornings – Varies depending on session dates/times/days.
RATE OF PAY:
BENEFITS:
PT Staff have the choice of an Individual Outdoor Pool Membership OR Individual Health & Fitness Membership (which includes use of the indoor pool) during the employment period.